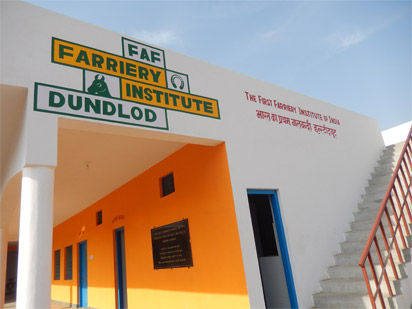 The FAF has opened its first Institute in March 2013, in Rajasthan, North India. This first Institute will function as a pilot project for founding future teaching establishments in other locations. This pilot project has come about thanks to the significant financial support of the Hans Wilsdorf Foundation Geneva. After a year of construction, The official inauguration of the building took place in April 2nd 2014. Flying Anvil Foundation Farriery Institute Dundlod (FAF-FID) building offers now the best facilities to teach & learn farriery and to accomodate volunteers & students.
Local collaborations
The Marwari horse is easy to recognize with its crescent-shaped ears!
FAF-FID is close to all the Marwari breeders, we also organize  annual courses which attract the region's principal breeders.
The only Institute to learn farriery in India!
Education programs for farriers, veterinarians and horse breeders
Location: FAF-FID Dundlod- 333702 Distt. Jhunjhunu.
Rajasthan, India
Created by the Flying Anvil Foundation (FAF) Geneva Switzerland, the School is now managed by the Flying Anvil Foundation India (FAFI) based in Delhi. FAFI organizes courses for young people with a minimum of experience with horses and already good notions of farriery.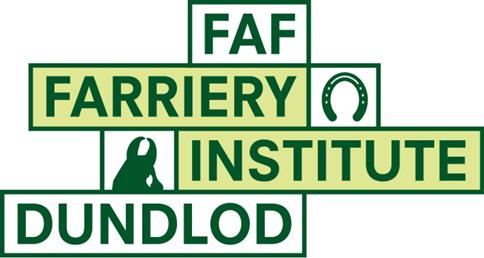 Our programs provide complete knowledge in: Anatomy, Physiology, limb conformations, foot diseases, trimming, shoeing and notion of blacksmithing.
The courses are given by highly qualified, volunteer veterinarians and farriers from Europe, Canada, United States, Australia and India. Classes are given in English and translated into Hindi.
The complete course is divided into 2 modules of 3 weeks during the year.
To be accepted at the school, students must complete a form which must reach the manager no later than December of the current year in order to be admitted the following year.
Classes are limited to 12 students
To know the registration fees contact Sandeep Shelar school manager as soon as possible:
FAF India
Phone ‭‭+91 820-8120920‬    ‬ email fafdundlod@hotmail.com