Programme 2019
The only Institute to learn farriery in India!
Education programs for farriers, veterinarians and horse breeders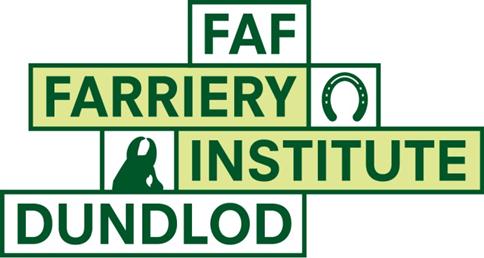 Created by the Flying Anvil Foundation (Geneva Switzerland) under a joint venture with the Indigenous Horse Society of India (Jaipur) and the EFF (Equine Farriery Foundation) Mumbai . The Institute organizes courses for farriers exercising the profession for at least 2 years.
Our programs will give a full knowledge on: anatomy, physiology, limb conformation, feet conformation, feet diseases, trimming, shoeing and shoes forging.
Courses are taught by veterinarians and highly qualified farriers, volunteers from Europe, Canada, United States, Australia, and India. Classes are taught in English and translated in Hindi.
A full course is divided in 4 modules of 2 weeks' time.
To enter the course any unknown farrier has to pass a test to show his ability in the profession. No beginners are accepted for the courses at the moment.
Limited to 12 students for 2019!!
Program 2019 for Farrier courses at FAF-FID
Course 1: February 4th to 16th 2019
Basic Anatomy&Physiology, Conformation, Trimming,
1st step forging (tools and shoes)
Course 2: March 25th to April 6th 2019
Anatomy in detail, forging & cold shoeing
Course 3: September 30th to October 12th 2019 shoeing
Course 4: November 25th to 7th December 2019
Preparation to the exams, exams,
Limited to 12 students for 2018!

Program 2019 for Farrier courses at FAF-FID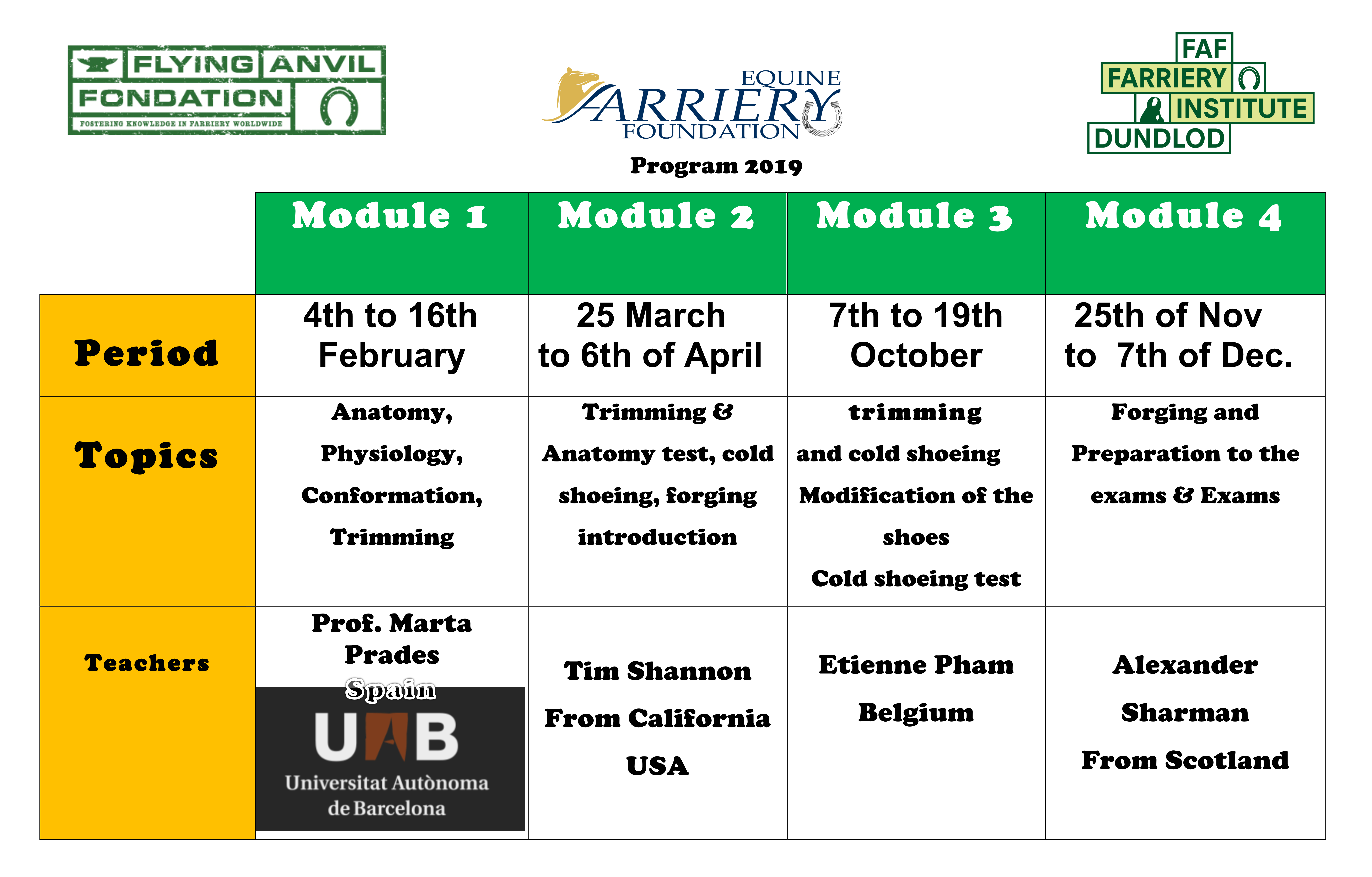 For fees and registration please contact Ms.Sirjana Nijjar as soon as possible:
Sirjana Nijjar EFF Equine Farriery Foundation office Delhi
Phone 00 91 98994 14301‬
email: sirjananijjar@gmail.com
and info@flyinganvil-fondation.ch